Blog
Amazon Connect
Amazon Connect Pay as you go Model the pros and Cons
Have you looked at Amazon Connect ?  Sounds amazing but as a telecom provider we see several flaws in the do it yourself platform
Cost – It appears at first that the cost is low but then you realize as you use it more the cost rises quickly
You do not have on-site installers to help configure your onsite needs
Amazon Connect Reviews
Business VOIP Provider
Using: Digital VOICE Lines™
"Amazon Connect's self-service graphical interface makes it easy for non-technical users to design contact flows, manage agents, and track performance metrics – no specialized skills required. The service also makes it possible to design contact flows that adapt the caller experience, changing based on information retrieved by Amazon Connect from AWS services, like Amazon Redshift, or third-party systems, like CRM or analytics solutions. You can also build natural language contact flows using Amazon Lex, an AI service that has the same automatic speech recognition (ASR) technology and natural language understanding (NLU) that powers Amazon Alexa." ~ Amazon
Again it is a self Service application what we have found is no matter how graphical the configuration and operation of a business phone system is key to getting the most out of it.  If pricing is driving your model consider providers like  My2ndNumber.com and TelcomPBX.com  leading innovators of service.
CONS
Pricey when used often
No On-site Support
Do It yourself limits functionality often provided by telecom equipment
The other question with its tie to Alexa the question is this more of a home product and a new way to have a new home telephone service?
It could make having a home phone line more interesting again but for a robust feature rich business VOIP system major carriers with installation experience are often better.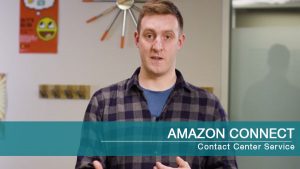 Article by SPalcher of TelcomPBX
Shop your Phone Bill
---